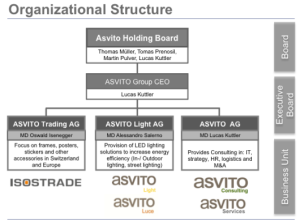 ASVITO Holding was established in 2012 and the main office is located in Zug, Switzerland.
The company's main market focus comprises in particular Switzerland, Italy, and Norway, with focus Eastern Europe. Furthermore, strong supplier relationships to China are held.
We are leveraging our internal strengths and creating synergies to optimize our business model. We implement this approach in our customer service.